Games are the best way to spend your leisure time. They are also a great source of entertainment. With technological advancement, video games have become more realistic and engaging. The PlayStation 2 is one of the most popular gaming consoles. But what are the best PS2 games?
As per the report of Metacritic, PS2 has sold over 155 million units worldwide. It is the best-selling console of all time. The console has some of the best games ever made.
Because of its popularity, there are a lot of PS2 games available in the market. It can be challenging to find the best PS2 game.
In this article, we will be discussing the 10 best PS2 games of all time that are a must-play. These are the games that are widely considered the best and most popular. If you are a PS2 owner, then you must definitely play these games.
What Makes PS2 Games So Special To You ?
There are a lot of things that make PS2 games special to you. For one, the graphics and gameplay are usually top-notch on PS2 games. Additionally, the storylines and characters in PS2 games are often very engaging and interesting.
Because of these factors, PS2 games tend to be some of the most enjoyable and re-playable games out there. PS2 games offer a gaming experience that is simply unmatched by any other console.
Finally, the music and sound effects in PS2 games are usually excellent, which helps to create a more immersive and exciting gaming experience.
In short, PS2 games offer a lot of features and benefits that appeal to gamers of all ages and gaming preferences. But, ultimately, it is up to you to decide what makes PS2 games so special to you.
10 Best PlayStation 2 Games Of All Time: Choose The Best
PS2 is home to some of the most varied, incredible, and best games ever made. If you play on this platform, you're really missing out if you haven't played these ten amazing games.
#1 – God of War II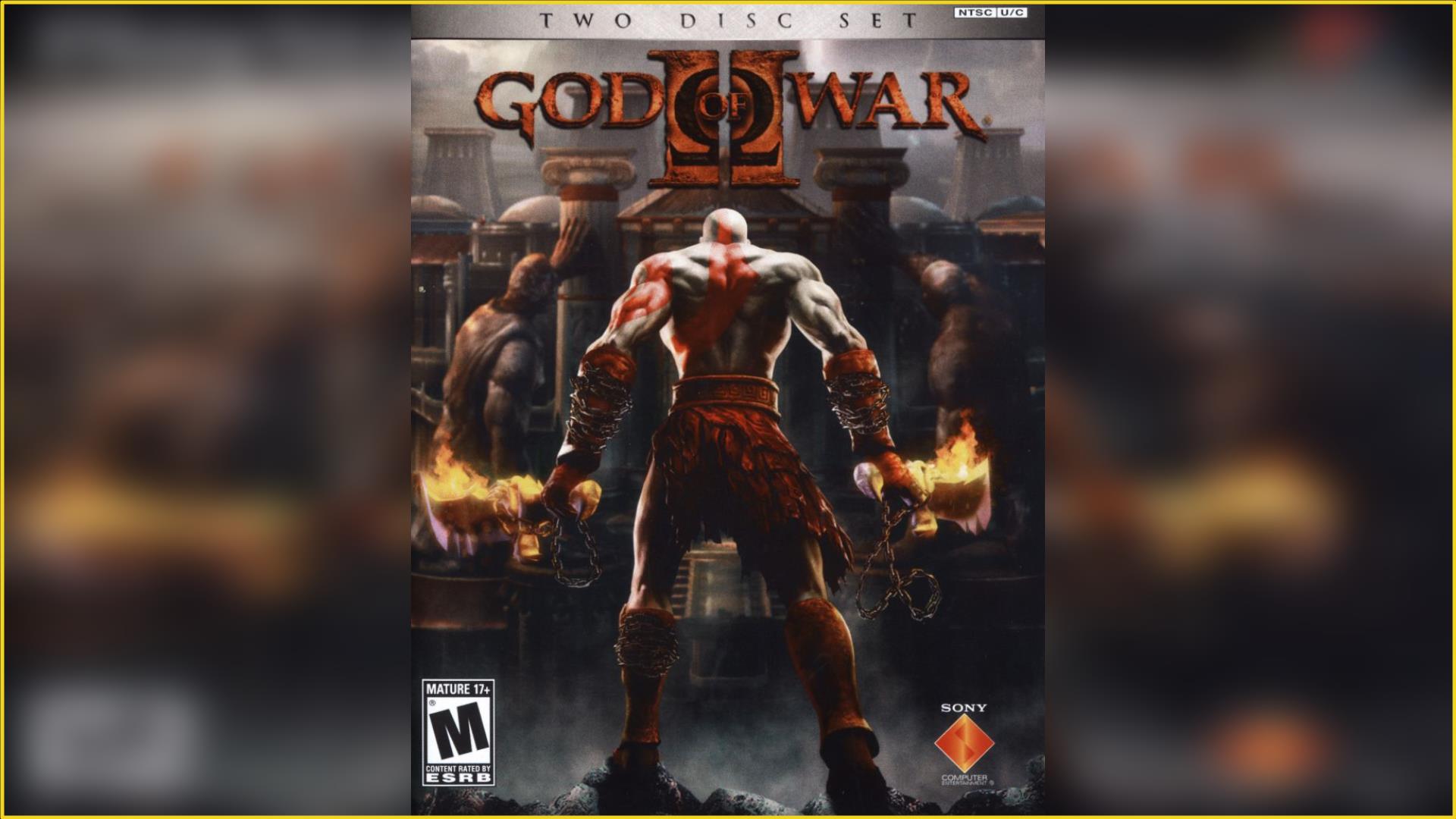 God of War II is one of the most popular PlayStation 2 games ever made. Released in 2007, it received critical acclaim for its stunning visuals, unforgettable story, and tight gameplay.
God of War II picks up where the first game left off, with Kratos ascending to Mount Olympus to take his revenge on Zeus. The game is just as action-packed as its predecessor, with bone-crunching combat and jaw-dropping set pieces.
Because of its incredible success, God of War II was included in the God of War Collection, which also featured the first game and Chains of Olympus. But if you want the full experience, you need to play God of War II on PS2.
However, it also features some new elements, such as a tense stealth system and challenging puzzles. God of War II is an essential piece of PlayStation 2 history and a must-play for any fan of action games.
#2 – Tekken 5
Tekken 5 is a fighting game developed and published by Namco in 2004 for the PlayStation 2. The game is the fifth instalment in the Tekken series and was released shortly after the success of Tekken 4.
Tekken 5 builds upon the previous games in the series with new gameplay mechanics and features, including the "crush system" which allows players to break through an opponent's defenses, and a "rage system" which gives characters increased power when their health is low.
Because of these new gameplay mechanics, Tekken 5 is considered one of the deepest and most complex fighting games ever made.
Tekken 5 was well-received by both critics and players and is considered one of the best games in the series. If you're a fan of fighting games, or just looking for a good game to play on your PS2, Tekken 5 is definitely worth checking out.
#3 – Final Fantasy X
When it was first released in 2001, Final Fantasy X was hailed as a masterpiece, and it still holds up today as one of the best RPGs ever made. The story follows Tidus, a young man who is transported to the world of Spira after his home city is destroyed by a creature called Sin.
He joins forces with a powerful summoner named Yuna, and together they embark on a journey to defeat Sin once and for all. Along the way, they make new friends and allies and face challenges that test their resolve.
The result is an emotionally charged story that is sure to leave a lasting impression on anyone who plays it.
In addition to its moving story, Final Fantasy X also features beautiful graphics, an innovative battle system, and one of the most memorable soundtracks in gaming history. It's no wonder that it continues to be one of the most popular RPGs nearly 20 years after its release.
#4 – God of War
God of War is a video game for the PlayStation 2 console first released on March 22, 2005. The game was developed by Santa Monica Studio and published by Sony Computer Entertainment.
It is an action-adventure game based on Greek mythology, in which the player controls the protagonist Kratos, a Spartan warrior who goes on a quest to kill Zeus. God of War was a commercial success, selling over 4.7 million copies worldwide as of June 2010.
Because of its success, it has been re-released several times (with additional content) and spawned a franchise of God of War games, as well as a 2005 film adaptation.
The game received critical acclaim, with reviewers praising its graphics, gameplay, and story. A sequel, God of War II, was released in 2007. The series has since expanded to include several spin-offs and related media.
#5 – Final Fantasy XII
Since its release in 2006, Final Fantasy XII has been hailed as one of the best entries in the storied franchise. The game takes place in the fictional world of Ivalice and follows the adventure of Vaan, a young man who dreams of becoming a sky pirate.
The story is rich and engaging, with plenty of twists and turns to keep players invested. The combat system is also a major selling point, featuring an innovative "gambit" system that allows players to program their characters to act automatically in battle.
With its stunning visuals, deep gameplay, and captivating story, it's no wonder that Final Fantasy XII is still considered one of the best RPGs on the PlayStation 2.
However, given its age, the game may be a bit difficult to find. You can check out used game stores or online retailers, but you'll likely have to pay a premium price.
#6 – DragonBall Z – Budokai Tenkaichi 3
Released in 2007, DragonBall Z – Budokai Tenkaichi 3 is a fighting game that allows players to experience the famed anime series in a whole new way.
Boasting cel-shaded graphics that give the game an immersive and faithful look, Budokai Tenkaichi 3 also features an expansive roster of over 150 characters, each with its own unique move set.
The game's story mode covers the entire Dragon Ball Z saga, from the arrival of Raditz to the final battle with Majin Buu, allowing players to relive some of the most iconic moments in the series.
In addition, the game's Versus mode pits two players against each other in fast-paced battles, while the Tournament mode lets up to eight players compete in a Winner-takes-All competition. With its wealth of modes and characters, DragonBall Z – Budokai Tenkaichi 3 is a must-have for any fan of the series.
#7 – WWE SmackDown vs. Raw 2011
WWE SmackDown vs. Raw 2011 for PS2 is the latest entry in the long-running wrestling video game series. The game features a number of new modes and gameplay mechanics, as well as an increased roster of over 80 wrestlers.
The game's story mode follows the events of WWE's "Bragging Rights" pay-per-view event and tasks players with winning the titular match. Gameplaywise, SmackDown vs. Raw 2011 features a number of new additions, such as a co-operative multiplayer mode and an improved create-a-wrestler mode.
Because of these new features, as well as the game's overall improved gameplay and graphics, SmackDown vs. Raw 2011 is one of the best PS2 games available.
The game's visuals have also been significantly upgraded, and the character models now look more realistic than ever before. Overall, WWE SmackDown vs. Raw 2011 is a solid entry in the series that should please fans of professional wrestling.
#8 – Naruto Shippuden – Ultimate Ninja 5
Naruto Shippuden: Ultimate Ninja 5 is a video game based on the popular anime and manga series, Naruto. The game was released in 2007 for the PlayStation 2 and features a large cast of characters from the series.
The plot of the game follows the events of the anime, starting with Naruto's return to Konoha after his training with Jiraiya. The player takes control of Naruto and other characters as they battle their way through a variety of stages.
Ultimate Ninja 5 also introduces a new gameplay mode known as "Free Battle", which allows players to fight one another using any character in the game. While it may not be the most original Naruto game out there, Ultimate Ninja 5 is still a great entry in the series that fans will enjoy.
#9 – Grand Theft Auto – San Andreas
Grand Theft Auto: San Andreas is one of the most popular video games of all time. The game, which was released in 2004, is set in the fictional state of San Andreas and allows players to take on the role of a criminal gang member.
The open-world design of the game gives players the freedom to explore the state and engage in a variety of activities, including missions that advance the story, side tasks that provide rewards, and minigames that can be played for fun.
The game also features a wide array of vehicles and weapons, as well as a dynamic soundtrack that changes to reflect the player's actions.
With its combination of engrossing gameplay and a vast world to explore, it's no wonder that Grand Theft Auto: San Andreas continues to be one of the most popular video games more than a decade after its release.
#10 – Resident Evil 4
Capcom's Resident Evil 4 was released on the Nintendo GameCube in early 2005, and it quickly became one of the most celebrated games in the survival horror genre.
The game follows special agent Leon S. Kennedy as he investigates the disappearance of the president's daughter in a remote village in Spain. What he finds is a town full of horrific creatures that appear to be the result of a deadly virus.
Resident Evil 4 features intense action sequences, a gripping storyline, and jaw-dropping visuals, making it one of the most memorable gaming experiences on the PS2.
In addition to its critical acclaim, the game also received numerous awards, including Game of the Year from several publications. If you're looking for a Survival Horror masterpiece, look no further than Resident Evil 4.
Wrap Up On Best PS2 Games Of All Time
The PlayStation 2 is no longer in production, but that doesn't mean that its games are any less enjoyable. In fact, many people believe that PS2 games are some of the best ever made.
Even though the PlayStation 4 has taken over as Sony's flagship gaming console, the PS2 still holds a special place in gamers' hearts.
Whether it's because of the nostalgia associated with playing your favourite games from childhood or the unparalleled library of titles available only on PS2.
These consoles will always be remembered fondly. What is your favourite memory involving a PS2 game? Let us know in the comments below.
Frequently Asked Questions (FAQs):-
10 Best PlayStation 2 Games
While doing research on the Internet, I saw that people related to PS2 have many questions in their minds. So here I am answering some important questions.
Q1. Who do you think are the best developers for PS2 games ?
Ans: There are a lot of great developers out there who have made some incredible PS2 games, but our top picks would have to be Capcom, Konami, Square Enix, and Namco. These developers have all created some of the most iconic and beloved PS2 games of all time.
Q2. is there a game that you think is underrated or unjustly overlooked on the PS2 ?
Ans: Yes, there are definitely some underrated or overlooked games on the PS2. One game that comes to mind is "Shadow of the Colossus." This game was praised by critics for its innovative gameplay and beautiful graphics, but it didn't sell as well as some of the other big PS2 games.
Q3. What were some of your favourite moments in PS2 games ?
Ans: I really enjoyed the exploration and discovery of PS2 games. I liked how there were so many different things to do and see in each game. I also loved the sense of community that came with playing PS2 games.